Welcome to the NEW Tennis Without Talent!
What's New
Enough theory! Time to fix some forehands! This is the first in our "How to Hit" series. It is a recipe for hitting a hard, deep, well-placed, consistent topspin forehand. It is not the only way to hit a forehand or necessarily the best way. A flat forehand can often be more effective and just as consistent, and you can achieve moderate topspin without pronation, so if you like your forehand, keep it! But this way works if you want a forehand that lets you wail on the ball with extreme spin and pace.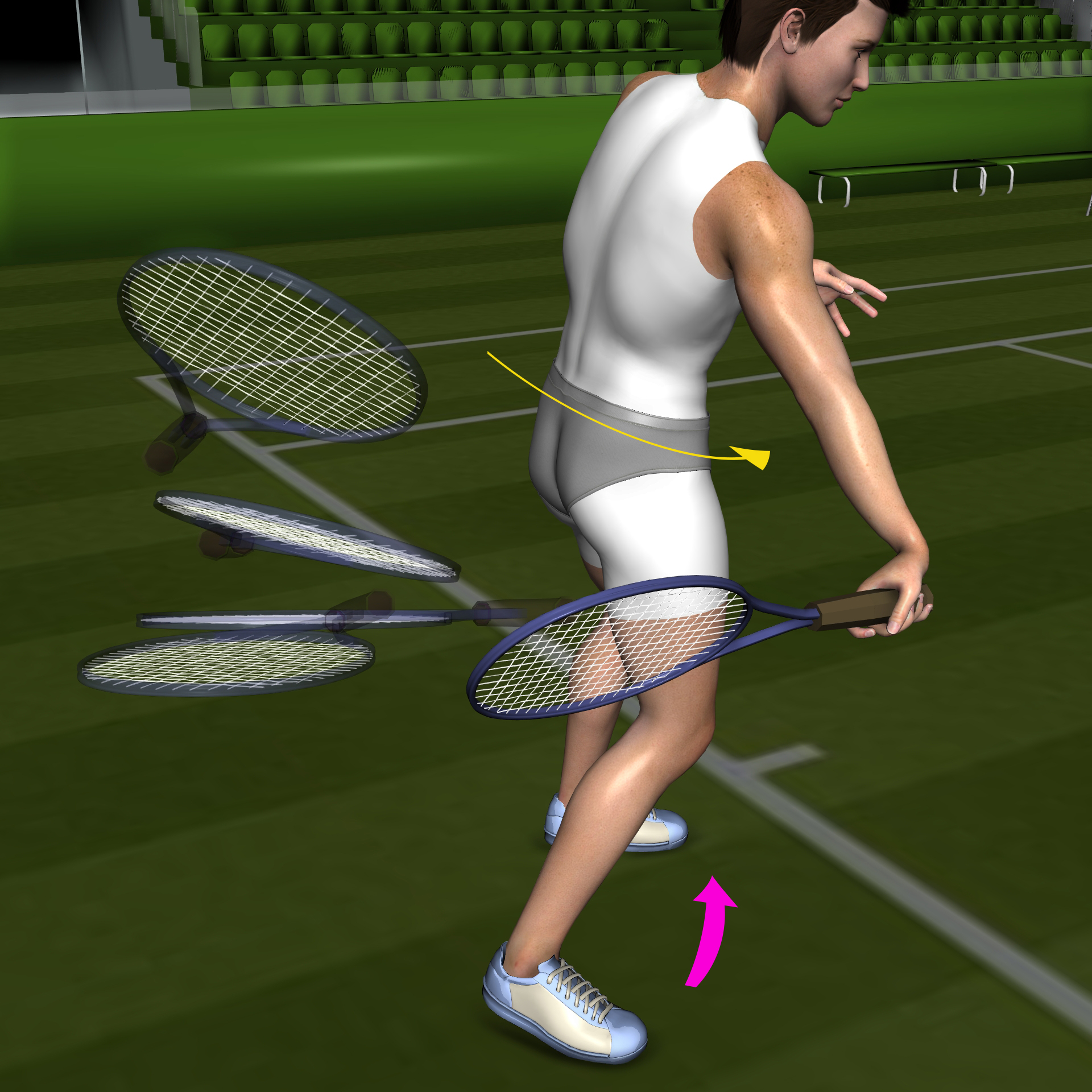 Enter here.....
If you have a solid, reliable forehand, a killer serve, a crisp, well-placed volley that never dumps itself into the net, and a solid temperament that is immune to your own weird errors and your opponent's tip-over winners, then please just go away. There is nothing in these pages that is of any use to you. You should go out, play, and fill up your trophy case.
Has your tennis game got you frustrated? Do you miss shots that no sentient being should miss? Have you ever hit a serve that did not reach your service line (as I did only yesterday)? You may wish that you were fleeter of foot, had better hand-eye coordination or more raw power. Maybe, like me, you wish you wouldn't dump that shoulder-high sitter volley into the net on match point. You might feel that you have been denied some magical widget that is required to hit with power and consistency.
Well...you are correct. What you are missing is called talent. Most people are not born with true athletic ability. The klutz gene appears to be dominant and predominant in us hominids. Many of those born talentless refuse to play complex sports like tennis. Instead, they jog or swim or dance the cha-cha. That kind of excellent judgment is yet another trait that you seem to lack.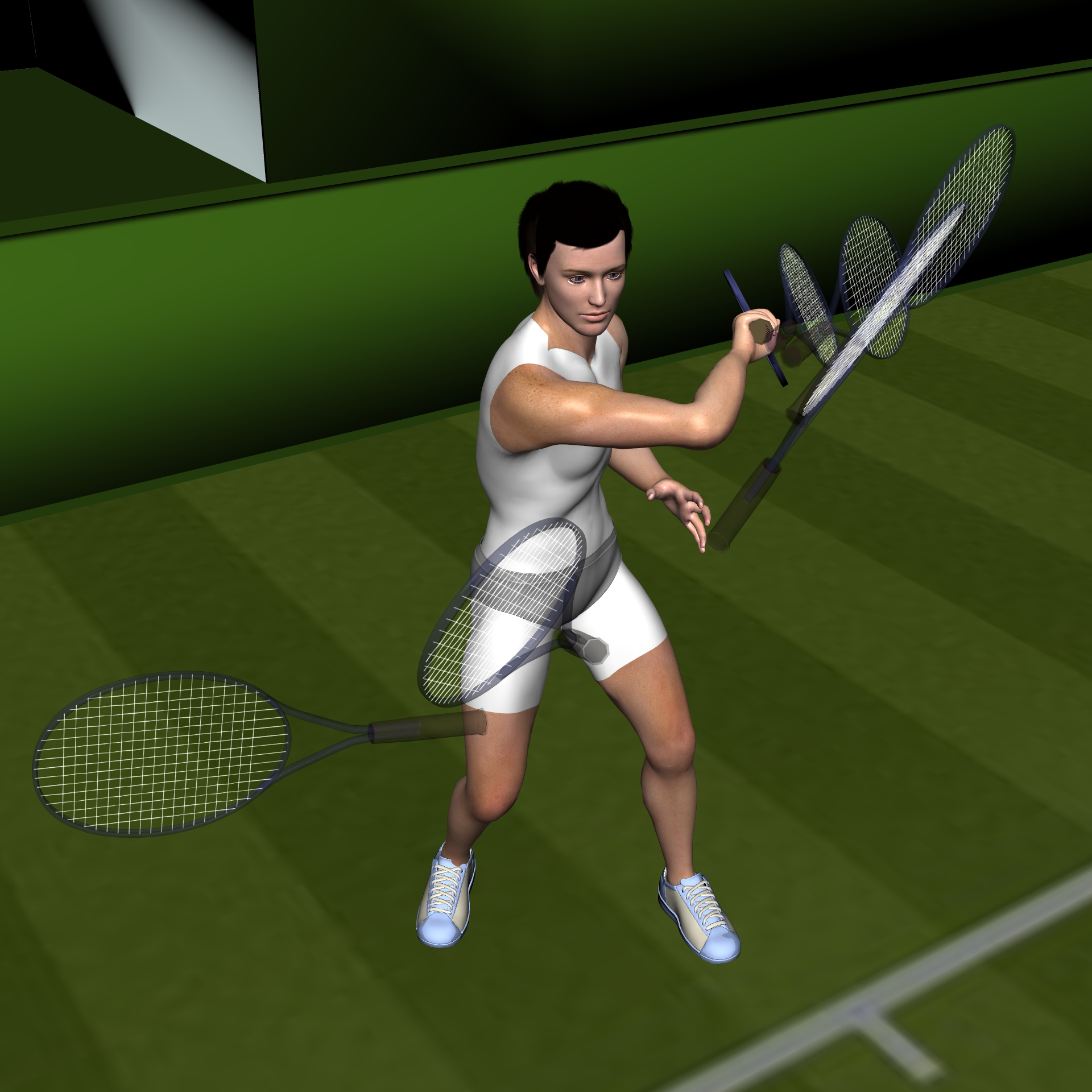 Should you give up? Take up fly fishing? Continue to play and endure the humiliation wrought by your ineptitude? No way! Tennis is not a game reserved for the freakishly gifted. Even the most fantastically talented players never achieve perfection in the sport.
Federer occasionally dumps his amazing forehand in the net for no discernible reason. Bjorn Borg was famous for shanking balls into the stands. I believe that tennis has endured 900 years in large part due to the impossibility of playing it without error. It is tennis's indomitability that keeps it interesting. It is also that which makes the game perfect for those of us who are less gifted. If you are in a footrace with someone who is "born to run," you are going to lose. Every time. No contest. Tennis is different. While innate balance, speed, quickness, and hand-eye coordination certainly give the gifted a considerable advantage, a less talented player who can master the physics of stroking, the geometry of the court, and the psychology of head-to-head conflict can overcome superior talent. Moreover, even if you lose, you can do it with style.